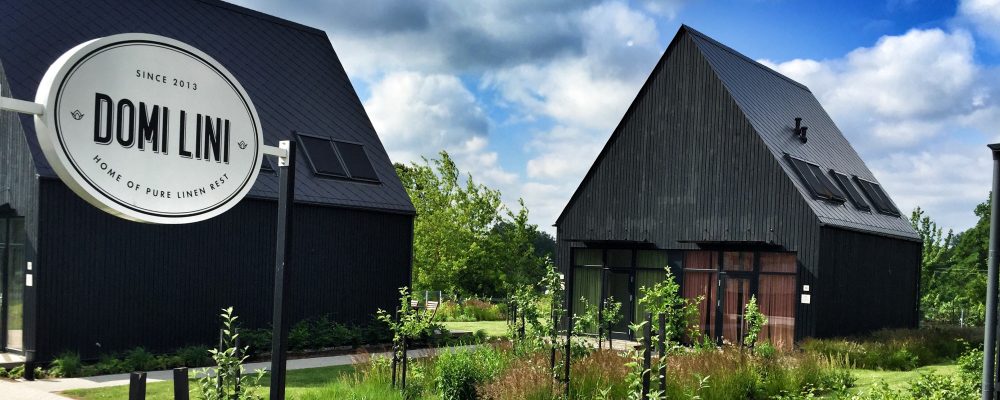 Welcome to Domi Lini – Home of pure linen and rest. Domi Lini is a complex of self-catering apartments located in the heart of Druskininkai, a famous Lithuanian SPA resort. Opened in 2014 Domi Lini offers The House and 5 Apartments ideally designed for families with children or workation of small teams. Domi Lini was built and operated with sustainability in mind and invites you to make your stay in Druskininkai environment friendly!
Domi Lini is 100% powered by Green Energy. 100% of electricity we use produced from renewable energy sources. We make our apartments warm during winter using geothermal heating system and we use solar power to heat water for you during sunny seasons!
Domi Lini installed the first in Lithuania Tesla Destination Charger. So if you are driving electric vehicle come to recharge your own 'batteries' to Domi Lini and have peace of mind as your car will get the recharge as well!
Staying at Domi Lini you will be surrounded by our garden and nature, which is an advantage compared to usually overcrowded hotels in the centre of Druskininkai. At the same time all the major amenities, attractions and entertainment that the resort offers – such as SPA, the Aquapark, the famous Snow Arena, Cable Car, and the Adventure park – will be just a short walk away.
If you want to relax after long day at Snow Arena or a cycling tour Domi Lini also offers its own Sauna and a Hot Tub.
The source of inspiration for Domi Lini story stems from passions that our family shares: passion for linen fabric, passion for sustainability, passion for travelling and passion for homemade food. We would like to invite you to book with us and relax at Domi Lini, share your stories and passions with us, and hopefully take some of the Lithuanian experience with you.
Discover Druskininkai, enjoy Lithuania, have a pure linen rest at Domi Lini!
Your Hosts,
Nijole & Rimas